Sewing machine! All the live long day….well it seemed like it at times but it really wasn't I suppose.
I didn't actually sew much yesterday and I'm pushing it aside for the weekend. But I did snap some pictures of what I've done so far…..

I didn't make the blanket but did put his initials on it….it didn't show up as much as I wanted. I probably should have used a darker blue thread or a variegated blue one that would have looked nice but Kat wanted white and that's what I did!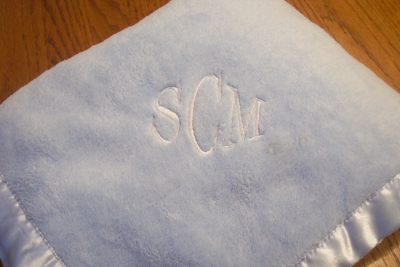 Burp cloths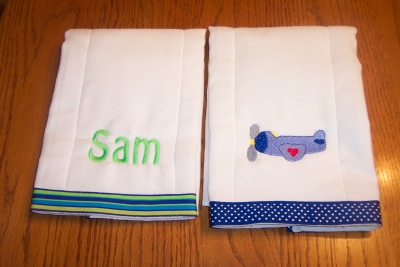 And I've used this caterpillar before and it's probably one of my favorite ones, I think it turns out kinda fun!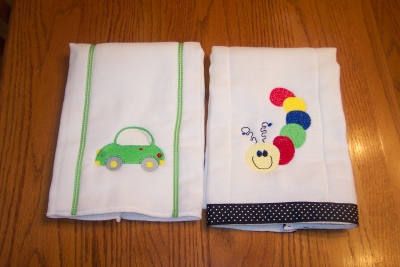 You saw the monogrammed burp I did last week……..I have 2 more to do for Kathryn I believe and a couple more to do for a gift.
I guess maybe it doesn't look like much, but it does take some time to pick all the designs and colors, get everything placed right before I can start the machine. I love doing the little burps, they are fun to work with and choose colors and designs. The hard part is narrowing it down and not making like 47 of them!
20 Responses to ""I've Been Working on the……""
Leave a Reply