We got a new fridge about a month or two ago; my old one was almost 20 years old, yikes! The ice dispenser finally quit working and that helped speed the buying process along. Gotta have ice, right! This one is a little fancy schmancy with some fun features that I'm enjoying.
The old one….yep, it needed updating.
Oops, couldn't find a picture without all the junk on the front……they hauled this one off when I got the new one installed.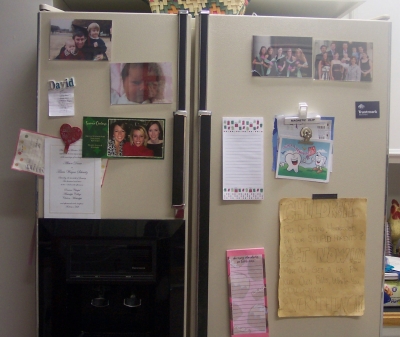 The new one ….Sweet!
It's a bit hard to take a picture of a black appliance I found out!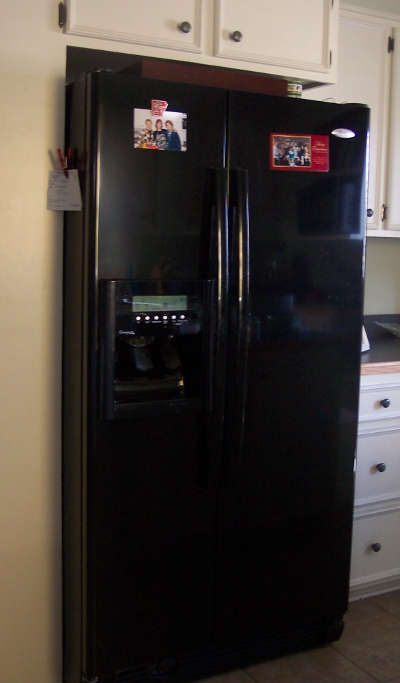 Hubby and daughter didn't want me to put anything back on the front but I've cheated some lately with a few pictures. We got a rebate deal with the fridge, in the form of a gift card that can be used anywhere. That just came in over the weekend and Don gave it to me! I'll have to go shop for something else now!
The new fridge looks so much better in my kitchen and it matches the other appliances……..it's a good thing we got it when hubby was still drinking cokes, we used way more ice then than we do now!
12 Responses to ""You're as cold as ice..""
Leave a Reply