How can it be this close to Christmas! It seems like I should have more things done by now. There is a sunday school party at my house tomorrow night, for 25 or so people…..my house so does not look like having people over right now! Cards need to be finished, wrapping done, and a few more things bought.
I had a sweet visitor for about five days; she arranged and rearranged the Christmas tree a few times! The lights on my tree have a switch to turn on so they'll play music… she loved it and was easily entertained with the lights!
I snapped this right before church yesterday, she looks good with my tree!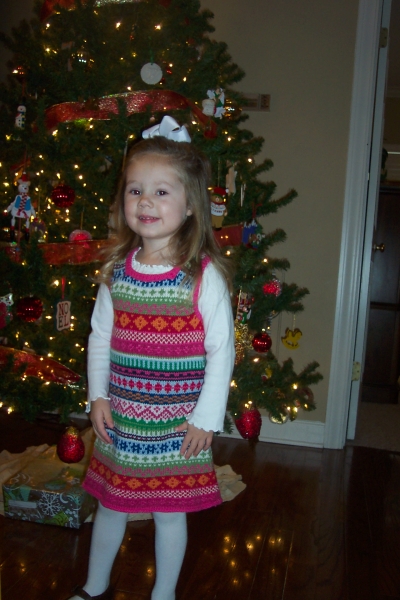 Her parents were out of town on a little trip; I only had Katelyn this time and not Sam….I missed him. She went home late yesterday afternoon and for some reason I'm tired now! But I've got to start moving at warp speed if I'm going to get through with everything!
13 Responses to ""O Christmas Tree""
Leave a Reply