If it was me, I would be crying because I don't like critters of any sort! But Katelyn doesn't seem to mind them, in fact she seems to love playing with them. I've not quite understood this interest she has…we've dug up worms for her, I've seen her chase bugs around and I believe she would hold just about anything. Maybe I've just forgotten what it's like to be little or to have little ones around.
I took this picture recently when I was visiting for Sam's birthday but to me it's just icky in about 22 different ways!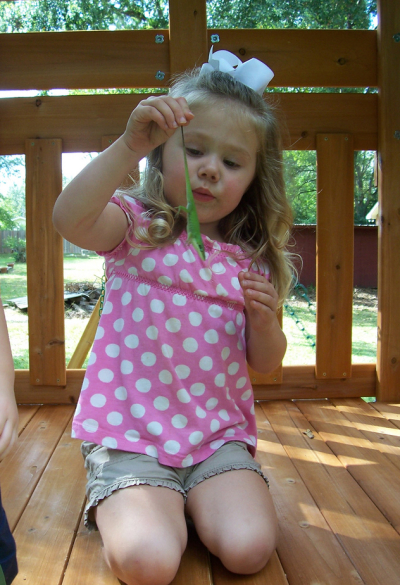 No crying for her, just playing with that lizard. Get her a toy is what I say!
To each his own….I'm thinking these grandbabies will probably be better off than me when they're grown!
10 Responses to ""Big girls don't cry""
Leave a Reply