"these are a few of my favorite…"
Just a couple of my favorite pictures I took this week….
Oh how I did not need to see my daughter come home with this package last night! She went to Alabama yesterday to meet with her professor about her class/reading for this semester. I guess she passed by this place and bought some to bring back. I shouldn't have…but yes, I have sampled one or two!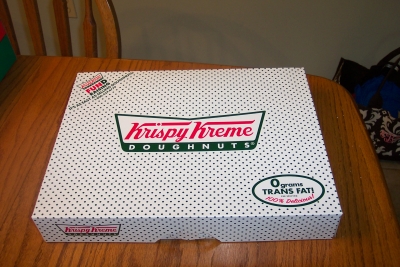 A few redbirds/cardinals have found their way back to my back yard feeder and for some silly reason, that makes me very happy. I love to watch them! There are plenty of sparrows and other birds but I like the cardinals best.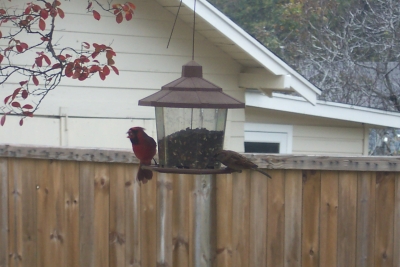 And this picture will mean nothing to anyone but me. I SO should have taken a before shot but just never thought about it. There are two doors at the bottom of the entertainment center and everyone just opened it up and tossed in videos, stuff or whatever; there was no organization at all. Liz pulled everything out and lo and behold, there were two black shelves sitting on the bottom completely covered up by tapes! Who knew! We put both shelves in so now it's more like 4 sections. Then we threw away a box of about 50 tapes of old tv shows, nothing we wanted! There's still a big box of movies and other tapes we might take somewhere and donate. These are a few bought things we're keeping for the time being and a lot of home movie tapes we hope to get put on dvd one day. But this just makes me happy to see it all neat!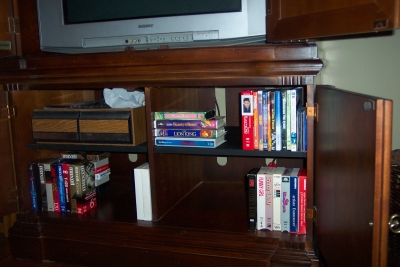 I'm glad it's Friday. Not sure what we're doing this weekend but I might need to plug away on my list a bit more. I hope to catch up on blog reading too!
Got any fun weekend plans?
14 Responses to ""brown paper packages tied up with string""
Leave a Reply