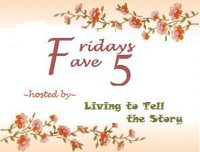 Friday again, so soon? I'm playing along this week with fave five for Friday, hosted by the lovely Susanne. Check out her post to find out more details… etter yet, join in and play along!
Here are a few things I liked this week:
1. Getting a Karen Kingsbury book in the mail that I won from another blog! That's always fun….it'll go in my pile for later.
2. Getting my air conditioning fixed, a necessity in the south even now! It was out for four days last weekend and the first of this week. It was getting hot so I'm happy it's working now.
3. Lemon hand soap….I like to keep it at my kitchen sink and I got a new bottle this week.
4. Survivor starting back up! And several other shows that I watch…I think I was tired of reruns.
AND, I saved the best for last!
5. This candy corn I bought this week…..can you see the bag?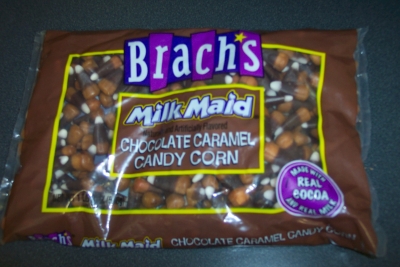 It's chocolate! Chocolate caramel candy corn, I didn't know there was such a thing. Liz still likes the regular kind so guess we'll be buying another bag of the orange stuff soon! But it's kinda fun to have something different.
What have you liked this week?
Or if you play along be sure to let me know so I can visit you. 🙂
11 Responses to "Fave Five for Friday"
Leave a Reply