We had a good time with Katelyn but she's gone home now and we're trying to get back into a routine here! She's very active, always on the go or wants to play and I've forgotten how to manage toddlers and housework. Just let some of it slide and enjoy the rest, right?!!
There was also some other excitement and thrills going on in the Mississippi delta this weekend…..BB King was in the state for the opening of a new museum in his honor; there was lots of music, food and a ribbon cutting. We ventured out to see some of the museum but it was a bit crowded so we didn't see everything. I even heard at church yesterday that Eric Clapton had played at King's club this weekend but we missed all the celebrities and I'm guessing they didn't stay in Mississippi long!
We also got a pretty good bit of rain and wind from some of the outer bands of Ike that passed through. Most of that seems to be gone now and we'll actually get to enjoy a couple of days of lower temps.
Update: Our kids in Houston are doing ok, they have power, not too much damage and are out of school for another few days. They might have roof damage and I hope they get everything worked out soon! I think the kids are restless and ready to get out of the house.
I've walked today, done a load of laundry, and daughter Liz has even gone to sub at school but got through early! I'll put a few pictures of our recent activities on the extended page…..

We caught a bit of the "harmonica" parade with Katelyn….they had almost 1000 school kids from all over the delta come and march in a parade to the museum. Most of them were playing their harmonicas; they were led by a guy they'd flown in from Chicago, Billy Branch I believe they said.
The old brick building in the middle is part of the museum; it used to be a gin that BB King worked in when he was younger. There's a white tent on the right side that covers up part of the museum; it was set up for the live music but will come down later.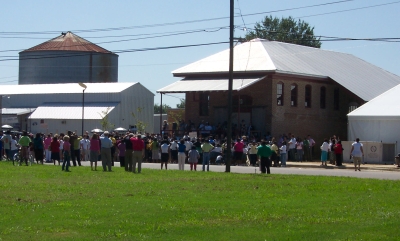 This is the main entrance, a brand new building that is behind and to the side of the old gin. Daughter on the left, hubby on right and oops, I snapped the picture when Chris had his back to the camera!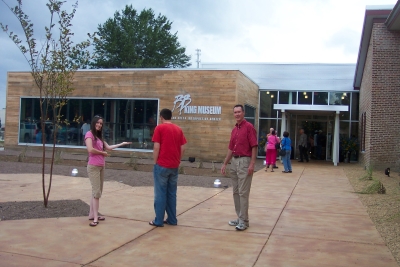 We went swimming one day and I'm thinking now that it's a bit cooler, that might be our last time for this year.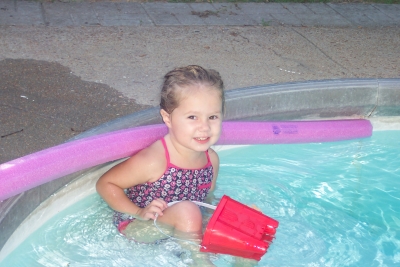 Katelyn played with toys I have around here, dressed up with old jewelry plus we went to the park and the library. One afternoon we went to Sonic and got ice cream for a treat, she loved that!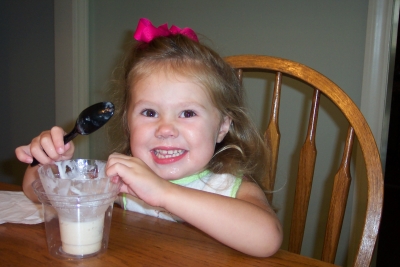 I think maybe her favorite activity this time was going to the golf course in the evenings with hubby. She's always been very afraid of the cart in the past but this time she absolutely loved it! She was really into going with him to look for his golf balls and helping him pick them up. The one of her following him around the course makes me smile!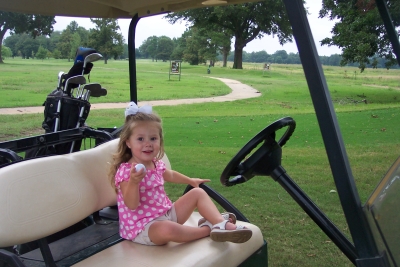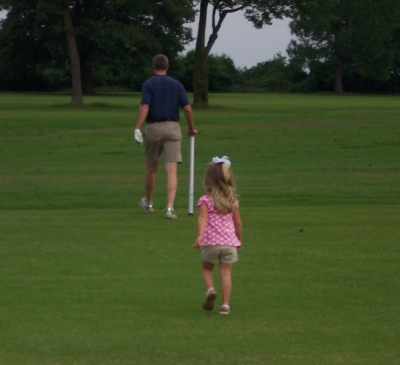 Hope your week is off to a good start!
"The thrill is gone baby, the thrill is gone away.."
9 Responses to ""The thrill is gone, the thrill is gone away""
Leave a Reply