"that leads to your door"
The trip between my house and Charlotte is a long one! And could be even longer with the 2 year old that came back with us because we made a few more stops than normal. We had to find a McD*nalds that had a place play for lunch, sometimes not an easy feat we learned. Then we packed up the rest of Liz's things from Tuscaloosa. Katelyn was actually very good and never whined or fussed at all. I'm thinking it wasn't our company but some magical, special things we had with us that she is allowed to have on car trips!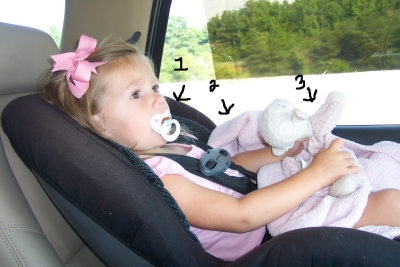 1. a paci……she's been calling it her "nappie" lately because she normally only gets it at nap times, car trips are an exception!
2. a pink blanket
3. "baa baa"….a loved and wee bit worn lamb that I hope they don't lose anytime soon!
Oh and this feature in my car that I used for the first time on this trip came in very handy as well!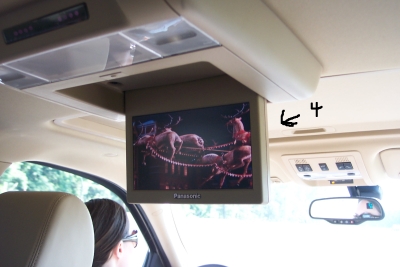 4. The drop down dvd player; she LOVED watching movies! Yes that is a christmas one, she didn't care….but Dora and Diego were popular too!
We were thrilled to have all those things with us on a long road trip!
13 Responses to ""The long and winding road""
Leave a Reply