We started bible school on Monday….the decorating went better than we first thought. Now I'm just trying to study some each day and get materials and activities together!
Found lots of bamboo looking mats and some grass skirt type things in boxes at the church so those got hung in lots of places. Someone made a couple of foamboard surf boards for us, we added a few random things and decided it was all enough!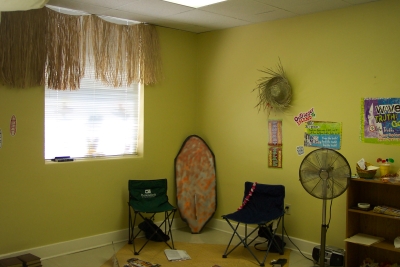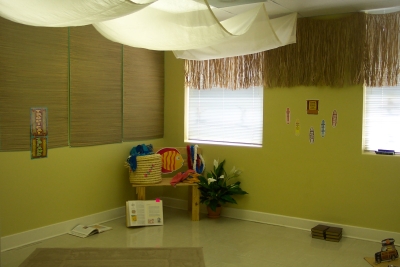 (I think the younger mamas are better suited for this stuff but they keep asking all of us with no kids at home to keep teaching and it makes me really tired. :))
I'm WORN OUT and gonna turn in!
9 Responses to "Aloha!"
Leave a Reply