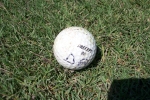 It was a beautiful weekend here, perfect weather so hubby and his friend chased that elusive golf ball both days! I sewed on Saturday while they played in a tournament all day, a benefit with the money going to the cancer society. Sunday after church the girls rode with them so our friends could take their little 4 year old grandson. I took my book and camera so I could amuse myself!
Just for fun, some pictures I took while out enjoying the day….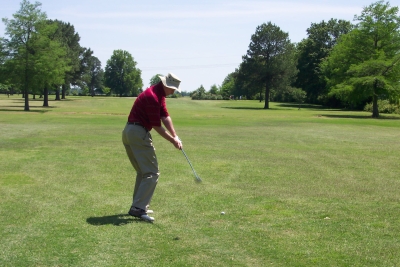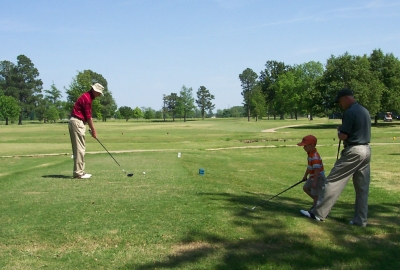 They brought a small toy looking set of clubs for little E to play with, plastic looking. It didn't take but just a couple of minutes for him to ditch those in favor of real clubs from the guy's bags! He might be starting early enough to have a career. But shhh, don't tell anyone about those divots!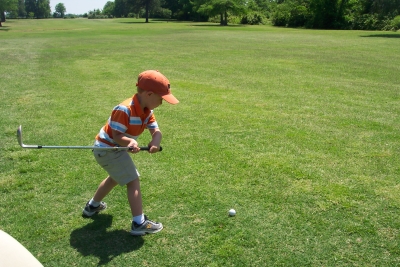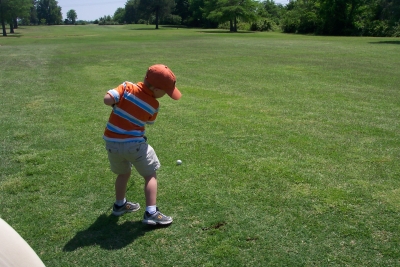 It looks like an ordinary golf cart……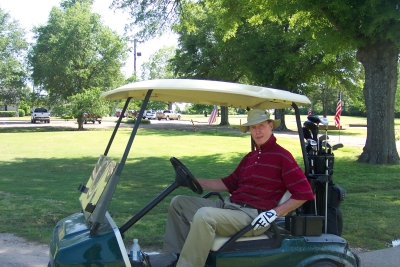 But we have the kind of golf cart that I like to call a "Tim the tool man Taylor" kind! After we got it, Don took it almost immediately somewhere to have it "souped up". I've been told it goes faster than any cart out there! Once the little guy figured that out he rode/drove our cart the whole time so his grandparents could chase us!
He walked right into church last night, marched over to sit with me and Don…we have a new grandchild they told us!
The flags were still up that lined the drive for the tournament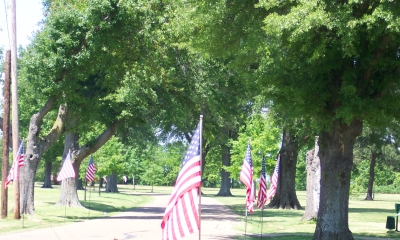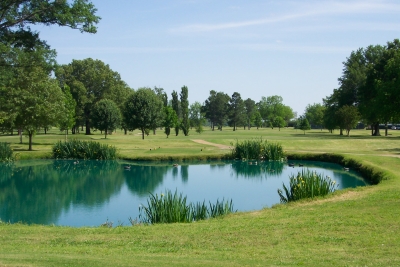 There's a field out on one side of the course….this ain't no city course! And a small church off into the distance….over that wheat, milo or something else? I forgot to ask what it was!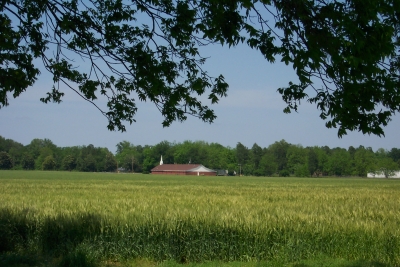 And at the front of the course along the road runs a railroad track. You can see the edge of one of the greens over on the left; I bet that's fun to be playing there when the train comes through!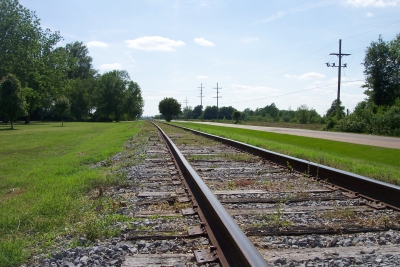 Other than golf, we watched a movie, ate a mean plate of nachos, went to church and caught up on some tivo'd episodes of Lost and Survivor! What did you do this weekend?
10 Responses to ""Chasing Cars""
Leave a Reply