"you put your right foot out"
I saw the sun yesterday for the first time in a week I think, it was SO nice! But it was too good to last I suppose because today it's raining again and I'm so tired of rain/clouds.
I've basically got nothing that's coming to mind, so I'm resorting to silliness!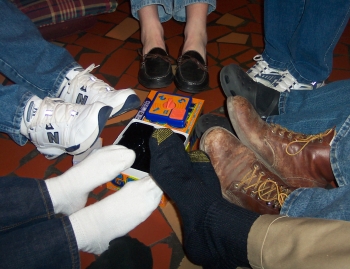 I took it for me, just for fun………….maybe I'll be back later with something better, if it ever stops raining!
8 Responses to ""You put your right foot in""
Leave a Reply