Welcome to Boomama's 2nd annual Christmas tour of homes. This was fun to do last year so I thought I'd jump in again. We love to celebrate the birth of Jesus here and have fun decorating. I think I'm mostly through with what I'm doing before all the family gets home. So come on in and visit for a while….

This is the front of our home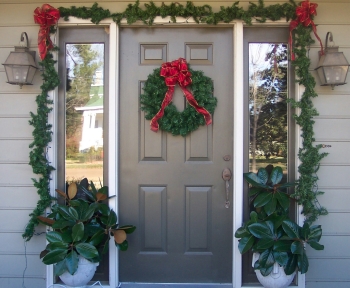 Straight into the den is our fireplace and mantle where the stockings are…..we haven't built a fire yet this year!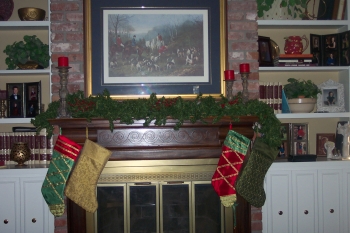 Our Christmas tree is also in this room over to the side, with a variety of ornaments.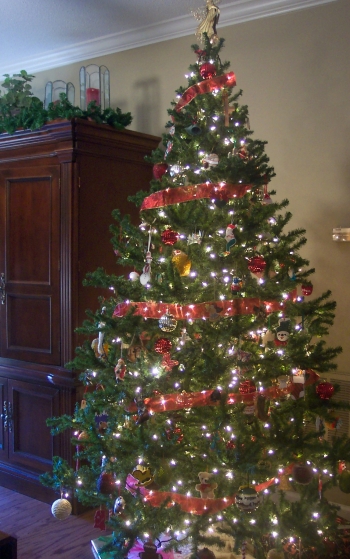 A couple of years ago I started hanging Christmas cards in the doorway to this room; I'm sure there's a better way to display them but I like seeing them as I come in and out and actually lots of other people end up looking at them too.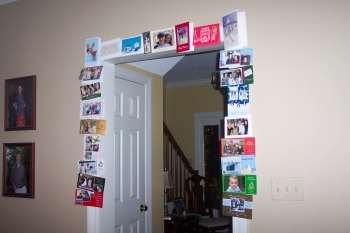 Our nativity set…..my kids used to like to come behind me and set it up their own way. I'm sure this will get changed around when they get here because I probably didn't get it the way they like it! I love this set because it was a gift from my mother in law, and the kids could play with it without breaking anything.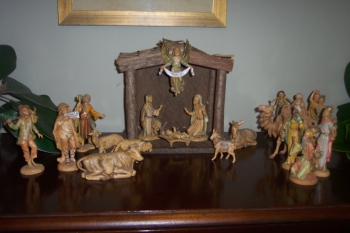 I hung some Christmas balls from the lights over the breakfast room table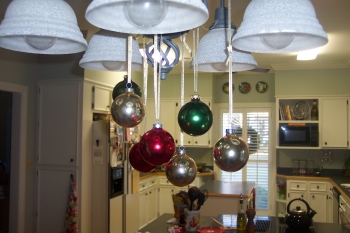 And put garland in the front hallway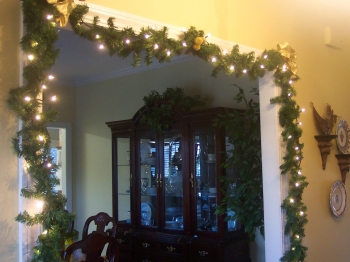 Thanks for dropping by! Be sure to visit here to see the other participants and all their great decorations too.
Merry Christmas y'all!
29 Responses to ""I'll be HOME for Christmas…""
Leave a Reply