"that's what little boys are made of"
Y'all are way too sweet to me about the red jumpers, I appreciate it! How could I send those to the girls and not do something for Grayson. I found a piece of flannel in my fabric pile and thought pajama pants might work for him.

These were really easy to do…..still crossing my fingers that they'll fit since I'm doing the long distance sewing thing again.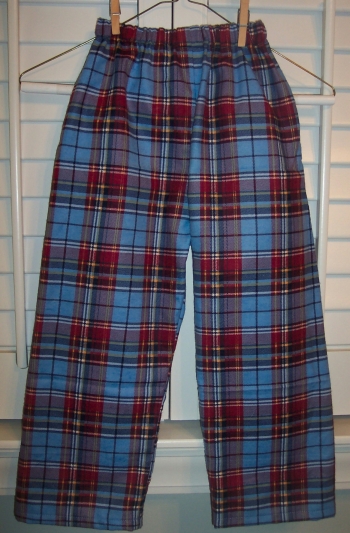 My DIL had asked me to make some burp cloths for a friend of hers that just had a baby, a boy! I got these all finished to send off to Texas.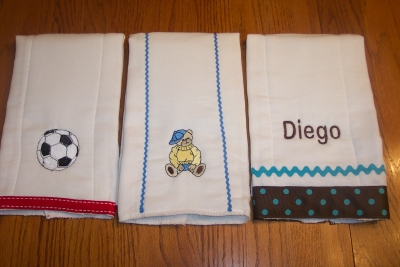 Now I think my daughter wants me to make some for her, maybe I can wait until after Christmas to do them! I'm feeling pretty good about the sewing so far but not so good about the shopping. Will try to remedy that today or tomorrow, hubby has a funeral to attend and I'll be trying to finish up all the shopping.
And one more piece of news; we found out last week that the new baby in the family will be………..
a BOY! Fun! We're all excited, and I might get to make some more boy things after the first of the year.
16 Responses to ""Snips, Snails & Puppy Dog Tails""
Leave a Reply