Why do I get these urges to sew at Christmas time! I've done it for years and don't seem to be able to stop. But here's a peek at what's going on and hopefully if they turn out cute, pictures later. Crazy I tell ya.
Red corduroy jumpers for little girls…..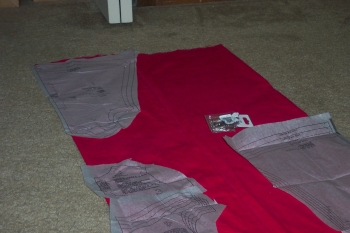 We have a family party today and I'm still trying to get everything decorated but I hope to be back later this afternoon to catch up on all my blog reading and see what you're up to!
10 pretend points if you know the song, the artist!
(Oh you chickiee dees are good with the songs!)
11 Responses to ""You may be right, I may be crazy…""
Leave a Reply