A few months ago I bought a new coffeemaker…..my kids that were home visiting told me I needed a newer one, one that could be programmed the night before. So I did get a new one; Stacy kindly took me to Sam's and I bought one just.like.hers., because she says I want to be just like her when I grow up! I go through spurts of using it and lately I've been in the on again mode of drinking coffee. I'm way more into what goes IN the coffee rather than the coffee itself; I've never really been a true coffee lover as in loving the coffee and drinking it black.

This is what my new and updated coffeemaker looks like and even though I've had it a few months, I've never made a full pot yet. I like this one because it has a button to use for when you only make 1-4 cups, it heats the water more since you aren't filling the carafe all the way up.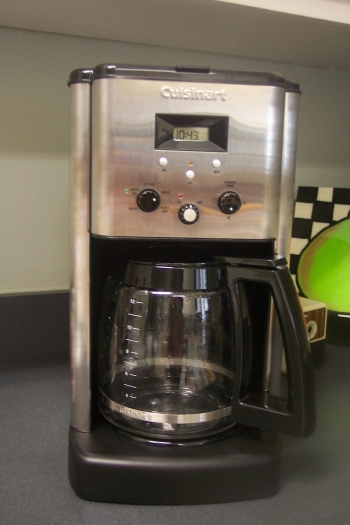 Yesterday when I shopped I bought this, my absolute very favorite creamer ever I think!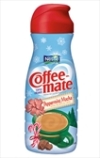 That's peppermint mocha in case it's too small to read. I also realized yesterday that I'd been drinking coffee for quite a few days in a row and I don't usually do that because the caffeine gets to me after a while. I had a horrible headache, felt really sick last night and had to go to bed. Today I feel like I've been run over by a truck! I read an article last week that said that even decaf coffee still has caffeine in it, I think I knew that already and that's why I try not to drink it every day. I wish I'd remembered that last week when I made coffee every day. So I'm laying off for a few days to get it all out of my system and then maybe get back to only having coffee a few times a week……maybe I should sing the song this way, "I love the java jive and it doesn't love me!"
Today I have an out of town dentist appointment, errands to run, a meeting or 2 at the church, and my Sunday school class is serving supper so I'll be out of pocket for a good bit of the day. I'm behind on blog reading again and I've been tagged for something I hope to get to later today or tomorrow! Hope your Wednesday is a good one.
What's your favorite creamer if you drink coffee?
10 Responses to ""I love the Java Jive and it loves me""
Leave a Reply