"Doesn't anybody stay in one place anymore?"
Today is my daughter Elizabeth's birthday! She's in Alabama right now and we won't get to see her on her big day so I'm sad about that. Her boyfriend is going to see her though and I'm sure that is way more exciting than seeing the parents. 😆 She loves fall, candy corn, naps, movies, travel, history but she's tired of school and is so ready for the school year to be over I think. She loves strawberry cake for her birthday but I didn't make her one this year since I wasn't going to be able to see her.
I thought about putting a baby picture on here but she might not like me doing that, so I'm using a recent one from this summer……….she still might get me later!
My kids have what they call "birthday rules"…….your birthday is Friday this year E, so hope you have a great weekend!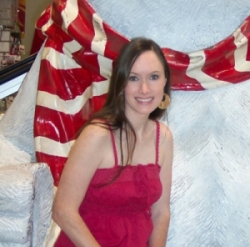 Our October is on the way to becoming almost as big a birthday month as December is for us…..baby Sam was born 2 weeks ago, sis Stacy's birthday was last week, Liz is today and my other sis Suzanne's birthday is tomorrow.
16 Responses to ""So Far Away…""
Leave a Reply