pictures! I've got so many that it's hard to narrow them down…..usually kids and babies make cute pictures. I'll try not to post all 300 of them or however many I took. Some are duplicates so maybe you'll only get 200 of them, HA.
This one was in the hospital right after Sam was born, with Kathryn and me.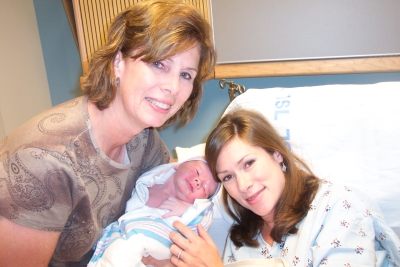 A few more are on the extended page so click through for the ones I'm posting today…..

Kathryn tends to like black and white some so I changed this one from color when I got home. In the hospital so he still has a cap on!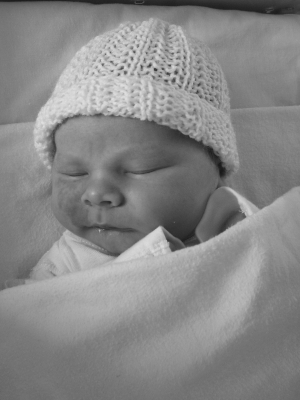 Bringing him home from the hospital…..Katelyn walked up to them and said "hi baby ssshhamm!"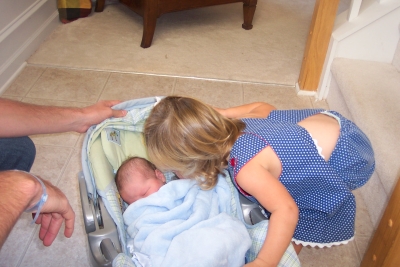 It didn't take her but a day or so before she was asking to hold him…..wonder how long it'll take before she decides to try to hold him on her own!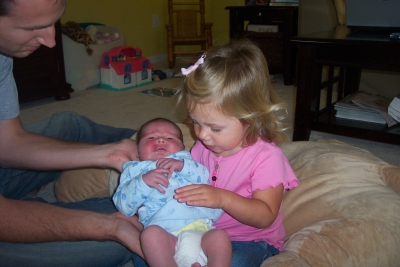 Feeding babies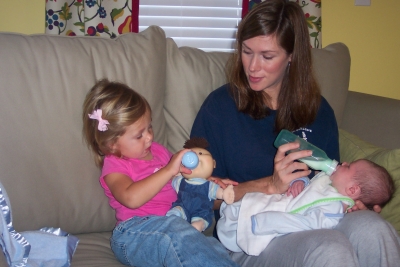 He slept really good while I was there, especially in the daytime! I think that's fairly normal for little babies though and Kathryn said he'd slept some 4 hour stretches at night since I've been gone. He has a little birthmark on his cheek; Katelyn had something similar on her face or eye and hers has faded for the most part….they're hoping this one will too but the dr. couldn't tell them for sure that it would.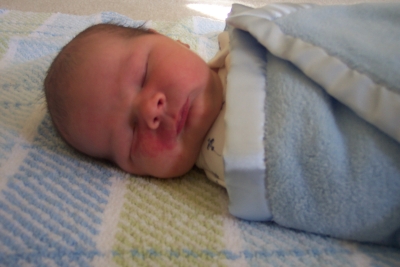 Katelyn showers him with kisses and gets down beside him to play with him!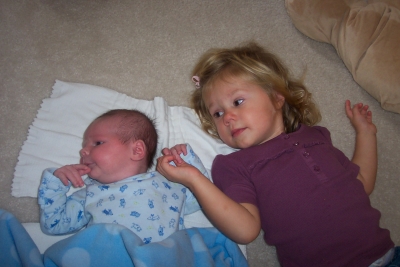 This is one of the last pictures I took before we left Saturday morning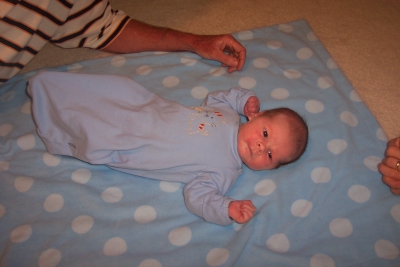 I took this one of Kathryn just a day or 2 before Sam was born…..I never would have thought she was having a 10 lb. 5 oz baby! I wish I'd taken a picture of her before I left to show you how skinny she'd gotten in about 10 days time. She was eating plenty because I was cooking! I guess she got her Dad's metabolism plus she's tall (5'10 or 11)…..SO NOT fair!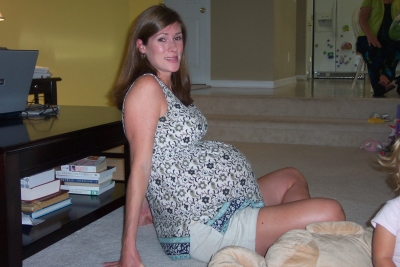 24 Responses to ""These are a few of my Favorite…..""
Leave a Reply