Our little Grayson turned 5 recently, his mom and dad planned a party for him this past Saturday. So hubby and I flew to Texas on Friday to spend the weekend visiting with the kids, and going to a party of course! I hadn't seen the little ones since the first of June so I was more than ready for that, got some good hugs too. The party was Saturday afternoon, with some of Trent and Shanna's friends and their kids. They got one of those big bouncy things for all the kids to jump on….did you know that they'll bring them to your house, set it up and come back again to get it the next day? Pretty handy. This one was a sports related one with some baskets on the inside for shooting balls in…..

These things are fairly big!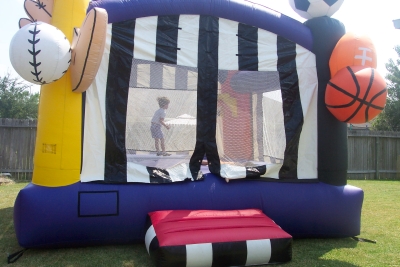 All the kids had to wear socks while inside jumping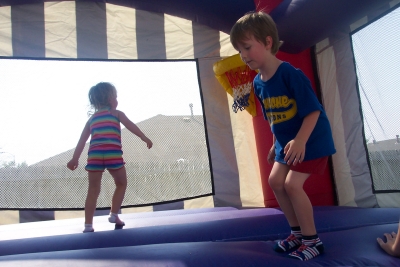 It was still hot in TX this weekend and they got red-faced fast being inside this thing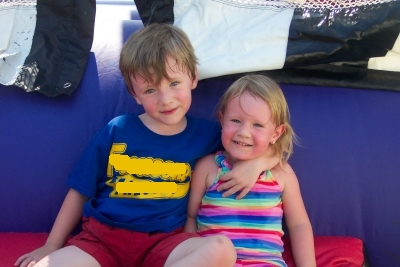 The birthday boy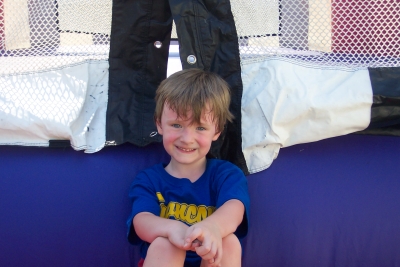 They took water breaks during the hottest part of the day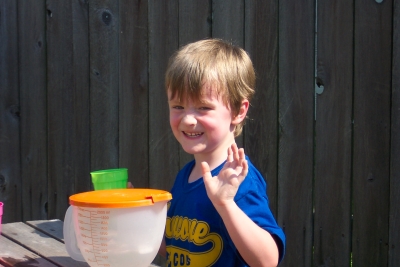 What's a party without food! Pizza, chips, hot dogs, drinks….oh and we did have a big salad made like Olive Garden's salad, yummy!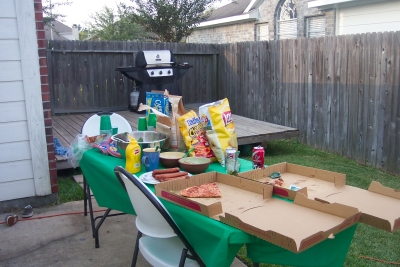 And o we had birthday cake with ice cream…..don't tell but I had another piece later that night.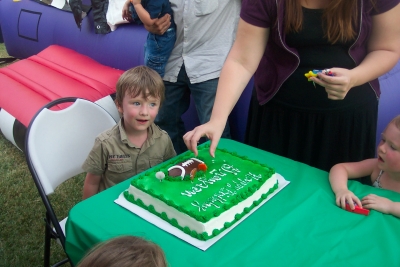 It was a quick trip, glad we were able to fly out for Grayson's birthday! It's especially fun for me to see my kids with their couple friends, they have sweet friends with cute kids and I love getting to see them interact with others in their home. Does a mama's heart good!
"Let's all celebrate and have a good time."
14 Responses to ""There's a Party goin' on right here""
Leave a Reply