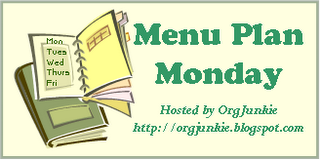 Here's what I think we'll have this week….barring any unforeseen circumstances I suppose.
The very organized Laura hosts this each week, so jump in and plan along if you'd like.
Monday…..Parmesan baked salmon, sesame green beans
Tuesday….Vegetarian Lasagna (using the crockpot for this one), salad
Wednesday..church supper
Thursday….Southwestern Ranch Chicken salad
Friday….homemade pizza…..unless we go out instead!
13 Responses to "Menu Plan Monday"
Leave a Reply