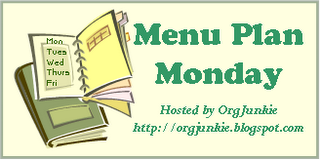 I'm still not feeling like I want to cook much and hope I can snap out of it soon!
Thanks to Laura for hosting each week.
Monday……Seasoned tilapia, veggie
Tuesday…..Crustless bacon & cheese quiche, thanks Carrie!
Wednesday..church supper (chicken chow mein)
Thursday….Chicken quesadillas
Friday……eat out I think
weekend….dinner plans with family!
I hope your Monday is going well. I'm off to eat my oatmeal which I haven't made in a while and it doesn't taste good at all! Must be out of practice, hubby usually fixes it!
10 Responses to "Menu Plan Monday"
Leave a Reply