I was shopping in Walmart this week browsing around on the clearance aisles. Thought I saw some sort of organizer……I've actually been on the lookout for some sort of new planner, haven't had one in a while and thought maybe it might help me get things together a little bit. When I started looking at this one closer, I almost laughed out loud! Instead I whipped out my camera because really I rarely go anywhere without it. Even if this is on the clearance aisle, tell me why on earth would anyone want to buy this! Am I missing out on some way that this could be useful?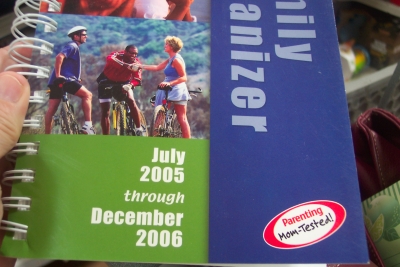 I don't think last year's organizer is going to help me much. And for some strange reason, there were quite a few of these on the clearance aisle……
They should really clean off their shelves more often!
12 Responses to ""If I Could Turn Back Time""
Leave a Reply