This past weekend we had a big community wide function at our church, a back to school rally or blast. It lasted most of Friday afternoon/evening and all day Saturday; we got through around 8ish that night. We fed the kids & youth several times, had games & activities along with worship times too. I think they had a great time and it was neat to see them sensitive to the Lord's leading. Lots of us grownups were worn out by Sunday morning. D and I planned, along with 2 of our couple friends, to go have lunch at the country club after church Sunday. No discussion about anything else. Deb & I saw each other the first time Sunday morning about 3 minutes before the service started……………

…………looking like this!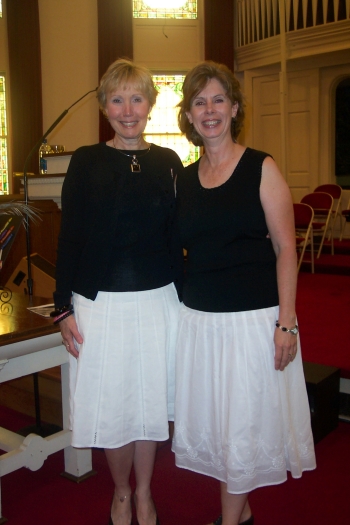 And then we saw S in the choir, dressed almost the same but with the color reversed!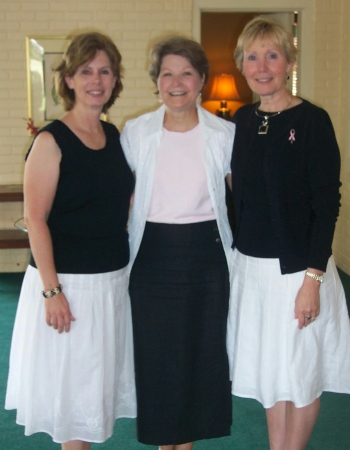 We all ate together afterwards, laughed about it and figured we couldn't have planned it if we had tried. I really don't think I've ever planned to dress like someone else though. Stacy and I have ended up dressing similarly over the years so we've had to kind of quiz each other on what we're wearing before we meet somewhere but I've never thought to do it with friends! Apparently it was black and white day for us Sunday, did you get your memo!
12 Responses to ""It don't matter if you're Black or White""
Leave a Reply