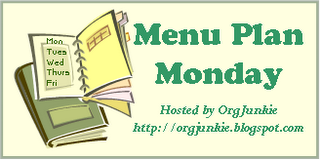 Monday seems to come around too quickly at times for me! We were at home more last week so my planned meals happened as they should. This upcoming weekend is a holiday here so it's still just a bit up in the air but I've got a few things mapped out for the week.
Monday……Chicken and orzo salad, peas
Tuesday……Baked salmon, roasted veggies
Wednesday…church supper
Thursday……Basil chicken stack ups
Friday……Ultimate nachos
Hop on over to Organizing Junkie for more meal ideas, thanks Laura for hosting.
Have a great Monday!
9 Responses to "Menu Plan Monday"
Leave a Reply