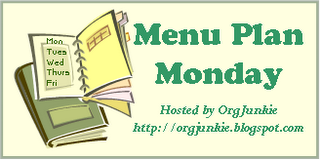 We got off track with meals here last week because plans kept changing almost daily! Hubby had to go out of town to work and talked me into coming with him so we weren't here much last week. Maybe it's good to have a plan even if you can't always stick to it, it's something to shoot for. No plans to be gone this week so for right now this is sorta what I'm planning…….
Monday…….baked fish, sesame green beans
Tuesday……chicken, pasta, veggies
Wednesday…church supper
Thursday…..Tomato zucchini tart, corn, salad
Friday…..hamburgers, we're having a big function at church for kids & youth so we'll be helping with that meal there
Thanks Laura for hosting us each week!
10 Responses to "Menu Plan Monday"
Leave a Reply