We had a very busy fun filled weekend! I'm a bit tired but still have tons to do yet. Friday evening we had friends over for burgers with all the trimmings, ice cream and a movie afterward. We watched Letters From Iwo Jima…..it's similar to the story of Flags of Our Fathers but told from the Japanese perspective. It was pretty good and interesting to see it from another side; we talked about how the Japanese are usually portrayed as a bit cold and kamikaze like but this let you see them as people with some of their back story thrown in as well.
On Saturday……….

……brother in law T came up so the boys could play in a golf tournament, 2 days in the heat in Mississippi in August! Being outside is not my idea of fun right now but they seemed to have a good time. We finally got Stacy talked into coming up as well so she and Beau, the wonder dog, drove up later in the day. Saturday's golf round took so long that we didn't get to the movie as planned so we ordered lots of pizza and breadsticks and all ate together again.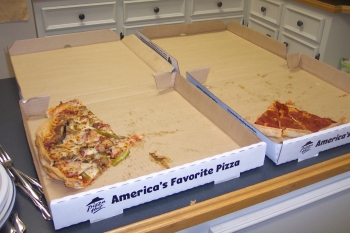 Poor Beau had to stay in the laundry room behind a gate!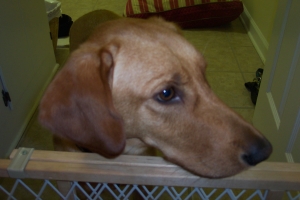 Sunday is always a busy day for us with church plus the guys still had another round to play. They all came back over for a meal so we've fellowshipped to the fullest this past weekend, and enjoyed every minute of it.
I even watched another movie by myself when I had a few minutes.
No menu planning this week for me……I'm planning to visit with my 3 girls later and I think we're gonna have fun! So I might not be around as much while I play with them.
Friends, family, my girls….they're all good company and my cup is full, I'm very blessed!
18 Responses to " In Good Company"
Leave a Reply