This might be a case of that old thing, "be careful what you wish for."
So what do you get when you have this: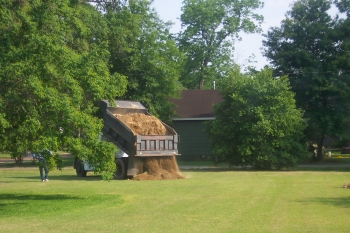 and then you mix it with more: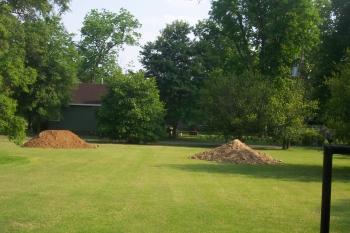 You might get something……..

that looks like a big ole dirty mess! After 4 big truckloads of dirt my yard now looks like this: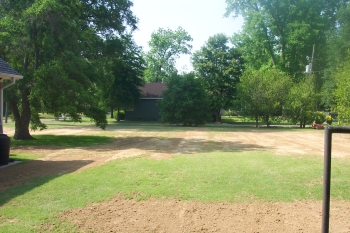 Yep, it looks like a dirty rotten mess to me…….oh wait, hubby might be calling it an improvement! We have some low places and holes/ruts in the yard and I did say we needed to get some dirt to fill it all in but this wasn't exactly what I had in mind! I didn't know he'd get big truckloads full of dirt and then a big tractor that came and pushed it all around! Maybe I should have thought about it more. And for some reason it has attracted the little girls in the neighborhood, I even saw them laying down in it like you would to make a snow angel. We called it dirt angels! I think we'll have to water it some now to help the grass grow through it all and maybe it'll keep the kids from digging in it so much. I didn't get the picture to show that it goes over to the edge of our carport so I'm thinking that if it does rain……it may wash all through the carport, ick.
I don't know, I still think it looks like a mess but I guess time will tell!
15 Responses to ""Dirty Rotten Scoundrels""
Leave a Reply