We interrupt your regular programming…
Here's my confession: I am a huge reality show junkie! Been watching lots of them from the very beginning but have to say that this year I'm becoming increasingly tired of them and wish they would all go off the air. I'm probably not smart enough to just quit! Or have no willpower and apparently like wasting some of my time. 😆 However, I have learned that it's easier to watch after I've taped them; did you know that you can typically watch an hour show in about 40-42 minutes by fast forwarding through all the commercials? I don't have any fancy Tivo or anything yet! There might be a show this week that doesn't go like I want and it might be enough to push me over the hump and just quit cold turkey, we shall see!
Survivor……I've seen them all; ooh, that doesn't say much good about me does it? But this season I can't seem to find anyone that I really like and want to win. I don't even think there's one I love to hate; like the year Rob was on Survivor I loved to hate him! But actually learned to love him during Survivor All Stars and especially Amazing Race! Survivor isn't doing much for me right now but I'm still addicted; it would be easier if they just took it off the air!
Amazing Race……another one that I've seen every season. 😳 I love the travel aspect of this show and in the past felt like it was something you ran on your own and didn't have to get votes for to win. But I think they have built into it certain things that help equalize the teams while racing and throw curves in that might help or hinder sometimes. My kids think they are all staged! This season is an All Star show with previous contestants and the only ones I really loved were Rob & Amber! Now that they're off, the show has sort of lost it's appeal for me. The producers of these shows need to get the fact that all star things don't work in general, we need new people each time! There are a few I really don't like but I don't really care about who wins and am weary of it.
Dancing with the Stars…..I've seen most of these too! I actually love the dancing on here and marvel at the pros and the shape they are in! I'm loving Apolo and his partner a lot but get very frustrated with a results show that lasts an hour! I almost don't watch those at all. Again, much easier to just tape and watch parts of it, like some dancing! I think it's become more of a popularity competition instead of dancing so that gets old fast for me.
The Bachelor…..this is one I've never really watched in the past but tuned in one night after Dancing was over because it was just starting, there was a lot of buzz about it and hubby wasn't home so it was easy to veg out in front off. Oh my gosh, it is SO incredibly cheesy! And so much drama! Which I guess isn't too surprising because of so many girls being in one spot. But do they really think they can find a mate this way! It is pure entertainment, I don't think this is serious at all. This one is really easy to fast forward through because they spend half the time telling what's coming up next! And where do these people get these lines that they use, is someone writing his stuff or does he think up all that corny stuff to say to those girls. If they say "special quality time" or "feel a connection" once more I might throw up……I probably won't keep watching this one at all!
American Idol……I've watched this one for a few years as well, from toward the end of season one til now. I also get frustrated with the voting aspect of it, especially when some website that encourages people to "vote for the worst" gets involved in it. Sanjaya stayed on it much too long but actually thought he handled himself pretty well during that. Kelly Clarkson and Carrie Underwood have been my favorites that won in the past and I picked Melinda from the start this time to win! Saw her in auditions and thought she was it! To me she is the most consistent week to week and sounds just incredible. Jordin has come on strong and those are the 2 I'd like to see in the finals……BUT, I'm worried that tonight Melinda is in danger of being in the bottom. Don't think she'll actually leave but am afraid she's in the bottom. Actually read online that all might be safe this week but not sure what'll happen next week.
I use several websites with all these shows that are either a spoiler site or one that monitors/predicts what will happen on Idol based on the phone calls. And if Melinda goes home, which I don't think will happen, I think I'm through after tonight! Plus, tonight's show is 2 hours and I don't want to watch a results show for 2 hours! I know it's all for a good cause and there is entertainment but I'm not going to sit there for that long to see an announcement. Guess I'll be watching Lost though!
(Reality Bites might have been a movie, but I've never seen it! Thank goodness there's something I haven't seen!)
Now that I've given you a dose of silly tv, I should get back to a better reality and the book we are doing at church right now……I'm behind and need to catch up!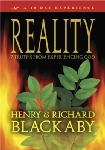 10 Responses to ""Reality Bites""
Leave a Reply