So if you can't think of anything to write about, I guess more photos from the ski trip will work. No action or skiing, just mostly the baby, we only like her a wee bit!
I'm missing the other 2 little ones also, hope to see them before too long.

Katelyn loves her mom and dad of course…………..they let her go outside, which she LOVES!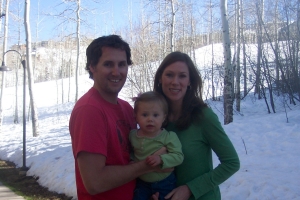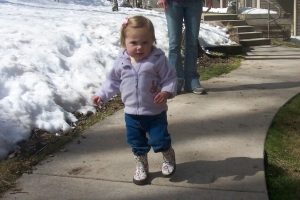 Kat & Jer both put her up on their shoulders when outdoors and recently she's started leaning around trying to see their face while walking and it's so cute.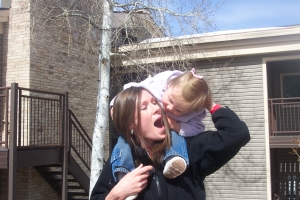 She likes having conversations with her Daddy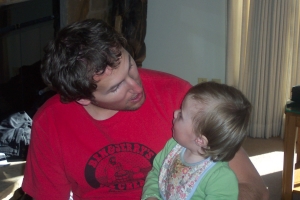 Uncle David talks silly to her and she likes him too.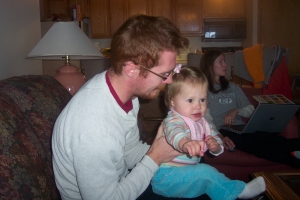 Of course Don & I love her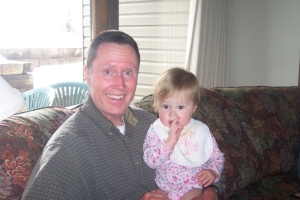 ………and I think she likes me too!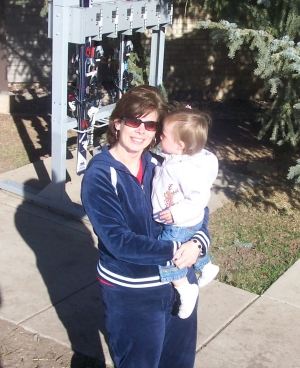 BUT………..there's nothing like hugs and kisses from Mama! So sweet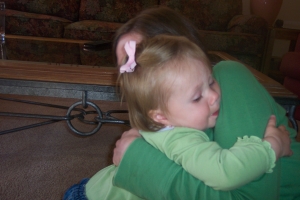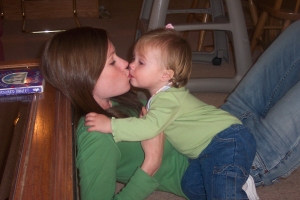 9 Responses to ""Oh the Mother and child reunion…""
Leave a Reply