Just got home this evening from a spring break trip with some of the kids! We went skiing in Snowmass, Colorado and had a blast. One of our favorite places to ski……the weather was great, sunny and warm.
But now I'm all thumbs, thanks to a weird fall I took on the snow. Details later, maybe! Sister Stacy asked to see my hurt thumb, how sweet! But I'll tell you, a picture of your thumbs is not good no matter how pretty your hands are (and mine aren't). So enter at your own risk:

It was harder than I thought to get this to show up, but the right one is quite swollen! It's got just a bit of blue color to it that you probably can't see.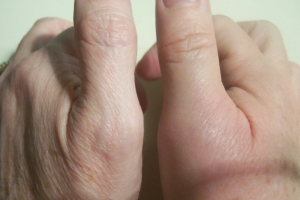 I think Kat took this one and it's blurry but you might can see the swelling a little more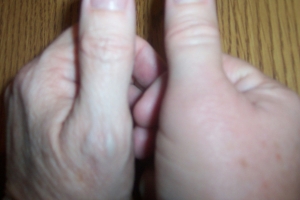 It's been a long day of travelling, hopefully I'll have some "real" pictures up soon!
updated: yes, hopefully snow pictures soon!
10 Responses to ""Home Again, Home Again Jiggity Jig""
Leave a Reply