"across the U.S.A"
Last week we went to the beach for a few days, it was our anniversary! Neither of us are huge beach people but I do love listening to the waves and feeling the breeze…..if I had a book and umbrella, even better. We walked on the beach some, read books, hubby hit golf balls on the driving range every day, went shopping some, ate seafood every chance I got and went to see a movie. Mostly relaxing except for the work calls he kept getting each day; this time of year is his busy season and work is hard for him to get away from!
View from the balcony…….it doesn't show up once I sized this picture down but way off in the distance were quite a few oil rigs. They seemed to be everywhere down there.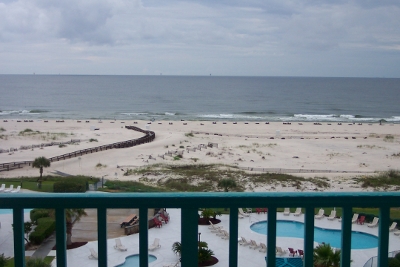 One morning we noticed quite a few dolphins swimming/playing in the water close to shore. I took a few pictures from the balcony and then we walked down to the beach to see them even closer. They were hard to catch when they were out of the water!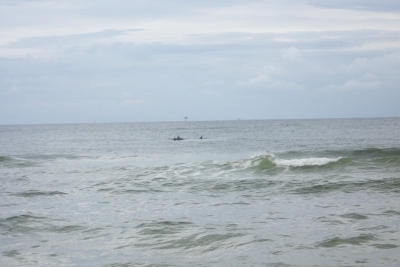 And yeah, that doesn't show up well after sizing!
We had fun company over the weekend, more golf was involved! We gave a wedding luncheon for a young couple and I've been trying to regroup this week but not having much success getting back into the swing of things. Thank goodness it's almost the weekend again!
10 Responses to ""If everybody had an ocean….""
Leave a Reply