Has it been a month since I posted?! There's been a lot of things happening and nothing much going on at the same time, if that makes any sense. Lots of little things but nothing too major for my family. My google reader is out of control and I seriously need to cut back on facebook! We've had some time with the kids and babies lately so that's been fun; maybe I'll post some random pictures. I think I've finally found a dr./eye dr. that might know what's wrong with my eye but will know more next month when I go back. We don't have anything big planned right now for the long weekend, hubby will probably have to work some of the time.
In the meantime while I try to catch up, take a look at this plant for me. It was given to me and I have no idea what it is.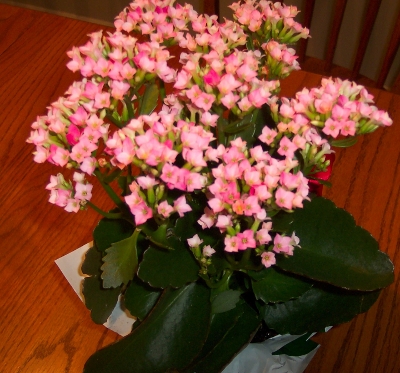 It looks pretty right now but I'm not very good with plants, and really no good if I don't get some instructions! There was no tag to tell how to care for it or identify it. So if you know what kind of plant it is or what it needs to survive please let me know! Otherwise it might not last long around here.
What's new with you?
Hope you have a great memorial day weekend!
10 Responses to ""The tide is high but I'm holding on""
Leave a Reply