Easter weekend was baby Henry's first birthday…..I can't believe it's been a year since he was born! We drove to Houston for the party and to celebrate Easter with them as well. Hubby and I picked up David in Jackson so he could go with us; he's not been to Texas to see his brother in quite a while plus we were thrilled to get a visit in with him too. Friday we played some and even flew kites for a while. Saturday was party day and getting ready…..we had a fun time and the food was all good.
Here's the birthday boy with his daddy.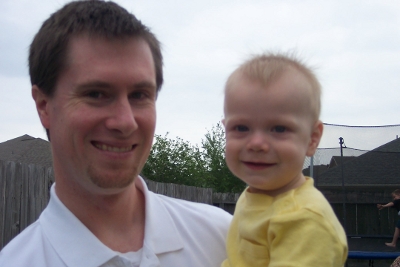 Click through if you like for the rest of the pictures.

The party had an Easter theme, fun to do this time of year. The kids played on the trampoline, hid eggs and Shanna had a table set up for them to dye eggs also.
I guess big boys like to dye eggs too!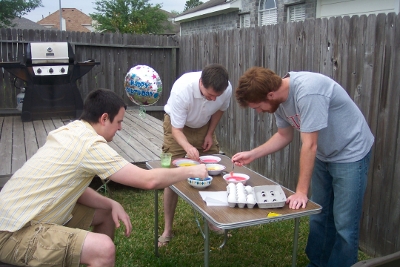 The little kids finally got their turn to dye eggs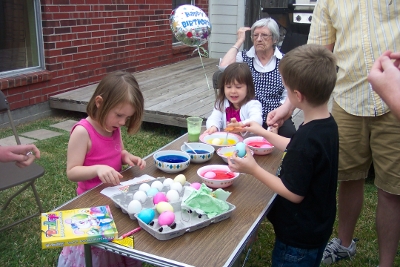 Henry just getting started on his cake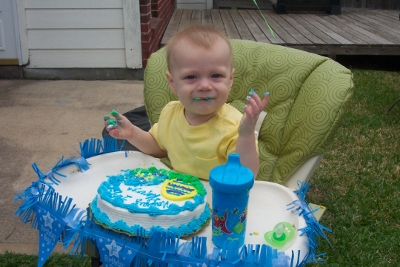 It seems that they figure out quickly what to do with all that icing! What fun! I think he had to get a bath to get all cleaned up.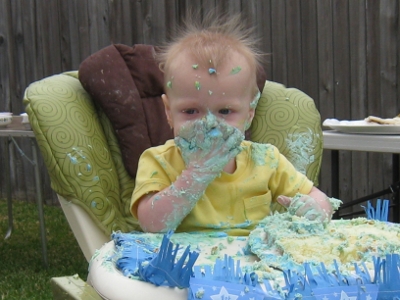 Part of the party favors…..Shanna had these printed to go over a hershey bar, too cute.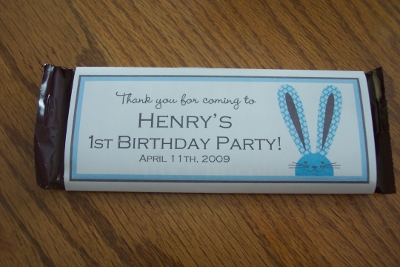 All that partying must have worn Ava Clair out…..she fell asleep in a box on the floor! I guess we took her bed but I hope she didn't have to sleep in the box all night!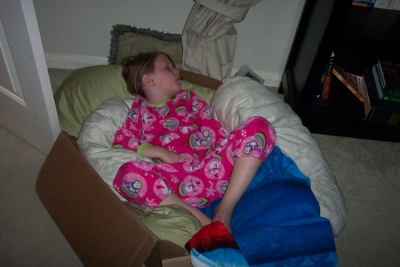 And Grayson fell asleep on the bed. He seems to be taking after my hubby and most of my kids, sleeping with his eyes half open. Don't know if you can tell that from this picture but it's kind of weird when you first see them like this; after all these years I'm never quite sure if they are asleep or awake!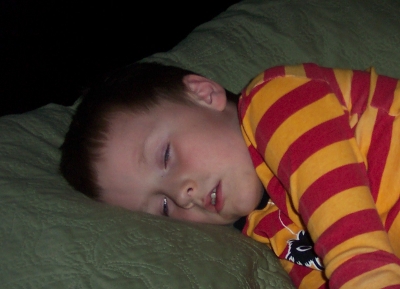 It stormed Sunday morning while we were in church. The sun came out after we ate but by then Henry was asleep and we didn't get a shot with all of us in it.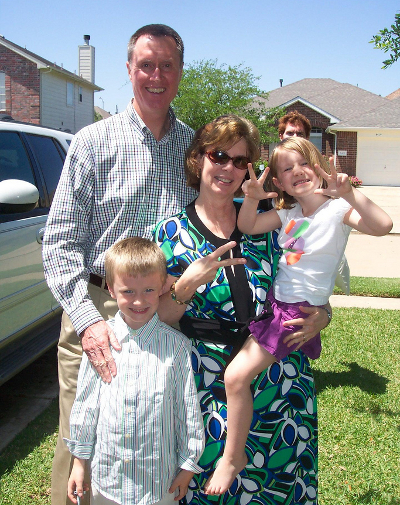 It was a good Easter/birthday weekend for us!
11 Responses to ""They say it's your birthday""
Leave a Reply