"but it rings and I rise"
Last week was vacation bible school for me and I think I'm just about to recuperate! It's always fun but I'm usually tired by the end of the week. Most days I might get up around sixish but I don't have to get out somewhere every morning. This year I might have been a bit more tired because I had a visitor with me……Katelyn came up to see me and attend bible school with me!

I put a mattress by my bed and let her sleep there. She would pop up around six every morning and say, "it's morning deedee, I wake up". It sorta still seemed like night time to me! Wish I woke up with that much energy.
Katelyn had a good class and she really enjoyed being there to play and sing. She's also been in the mood to wear dresses all the time so I put one on her most days, nothing cuter than little girls in dresses!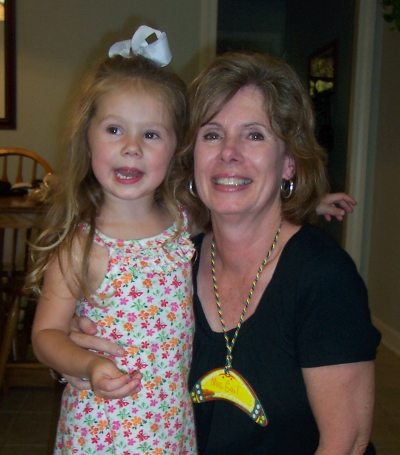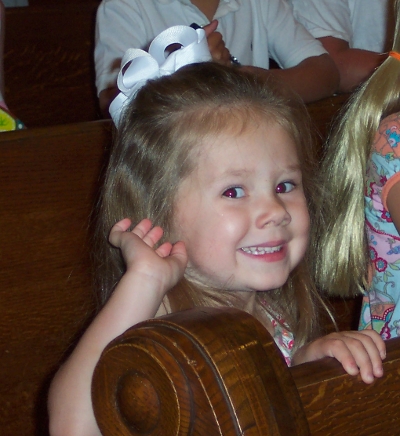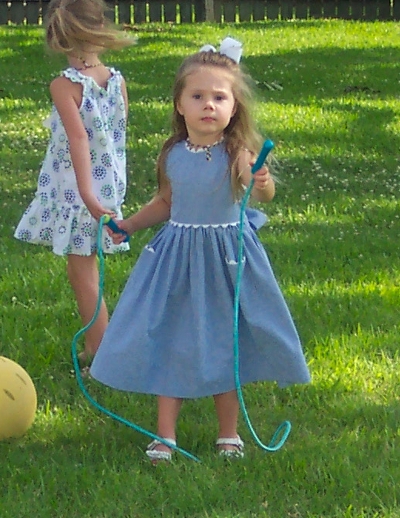 We also found things to do in the afternoon…..the little pool some and a neighbor's pool helped beat the heat.
And then there's always the cat she can torture play with!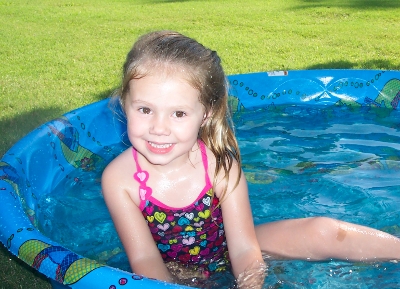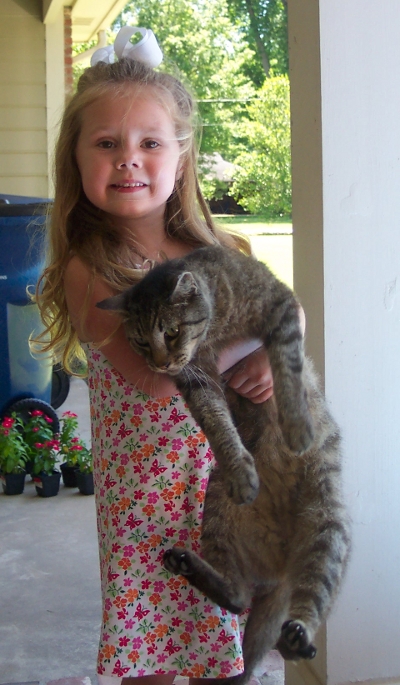 It was a fun week.
This week I decided I might actually need to get out at six in the morning to do my walking! It has been hotter than heck and by 8 or 9 when I get through, I'm drenched and red faced. So far I haven't tried it earlier but it sounds better every day.
6 Responses to ""the six o'clock alarm would never ring…""
Leave a Reply